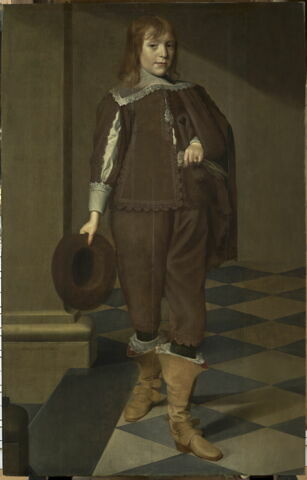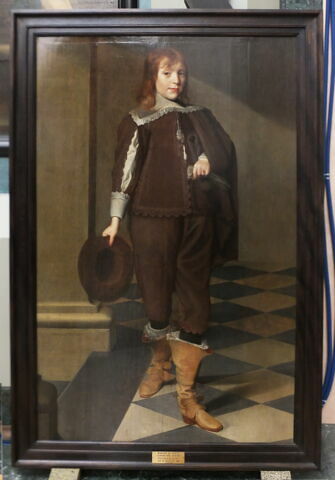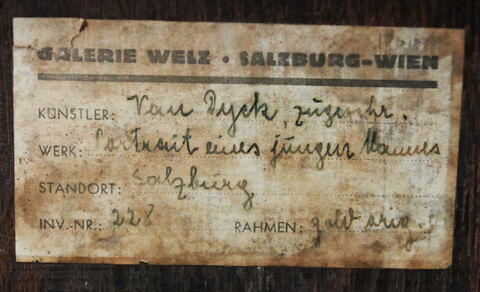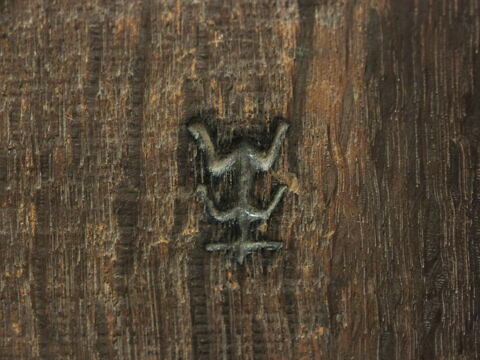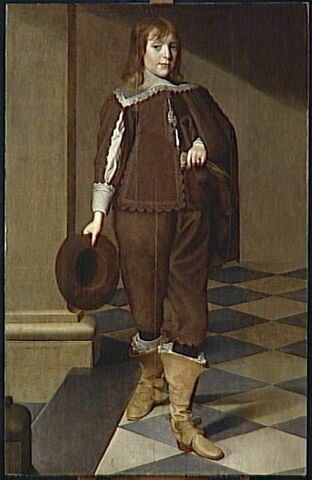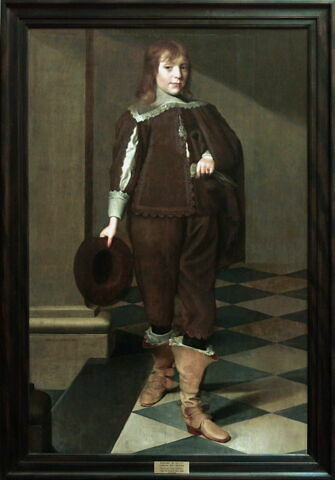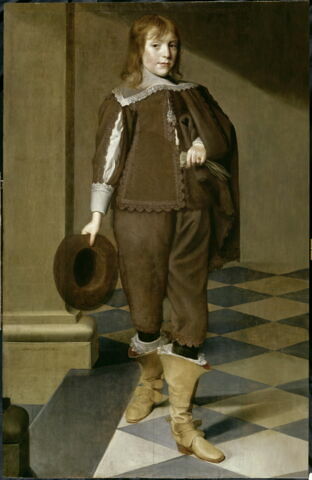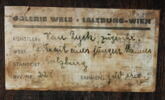 Portrait d'enfant âgé de douze ans
Département des Peintures
Artwork recovered after World War II, retrieved by the Office des Biens et Intérêts Privés (OBIP); to be returned to its rightful owner once they have been identified. Online records of all MNR ('National Museums Recovery') works can be found on the French Ministry of Culture's Rose Valland database.
Actuellement visible au Louvre
Inventory number
Numéro principal :
MNR 424
Artist/maker / School / Artistic centre
Description
Object name/Title
Titre : Portrait d'enfant âgé de douze ans
Inscriptions
Inscription :
Au revers :
Sur le panneau : Au pochoir "MNR 424" ; étiquette rectangulaire "Galerie Welz.Salzburg-Wien/Kunstler Van Dyck, zugschr./Werk : Portrait eines jüngen Mannes/Standort : Salzburg/inv.-Nr : 228 Rahmen : gold[...]" ; marque au feu en bas au milieu ; étiquette rectangulaire à coins ronds illisible.
Sur le cadre : Etiquette rectangulaire illisible.
Signature :
D. b. g. : « Aetatis 12. Ano 1645 [ou 1641?] fe [...] »
Physical characteristics
Dimensions
Hauteur : 1,585 m ; Largeur : 1,02 m
Materials and techniques
huile sur bois
History
Object history
Le panneau est présenté lors de la vente J. Bossard, à Lucerne, le 4 octobre 1910, sous le numéro de lot 2542, repr.
Il est acheté par Friedrich Welz chez Garnier, à Paris, le 10 février 1940 [1] ou le 10 février 1941, selon Fritz Koller (2000, p. 186) ; il est acquis par la Landesgalerie de Salzbourg, selon une étiquette au revers (avec numéro inv. 116) ; il est inventorié dans la salle à manger de la Résidence ; puis il est transporté à Lichtenberg en 1943 [2].
Le panneau est attribué au musée du Louvre (département des Peintures) par l'Office des Biens et Intérêts Privés en 1950.
[1] (archives : MAEDI/carton 576 R 27).
[2] (archives : MAEDI/carton 576 R 27).
Acquisition details
attribution par l'office des biens et intérêts privés (MNR)
Acquisition date
date d'arrivée au Musée : 1950
Owned by
Musées Nationaux Récupération
Location of object
Current location
Richelieu, [Peint] Salle 805 - Tableaux en attente de restitution
Bibliography
- Lesné, Claude ; Roquebert, Anne, Catalogue des peintures M.N.R., Paris, R.M.N., 2004, p. 151, ill. n&b
- Koller, Fritz, Das Inventarbuch der Landesgalerie Salzburg. 1942-1944, Salzbourg, 2000, p. 121, 186, p. 301
- Brejon de Lavergnée, Arnauld ; Foucart, Jacques ; Reynaud, Nicole, Catalogue sommaire illustré des peintures du musée du Louvre. I. Ecoles flamande et hollandaise, Paris, R.M.N., 1979, p. 62, ill. n&b
Last updated on 05.02.2021
The contents of this entry do not necessarily take account of the latest data.