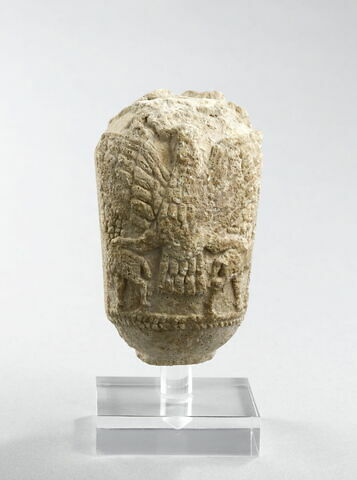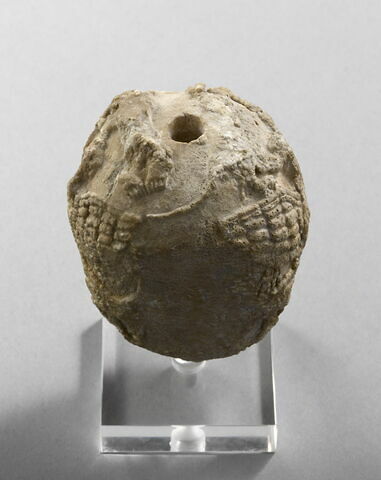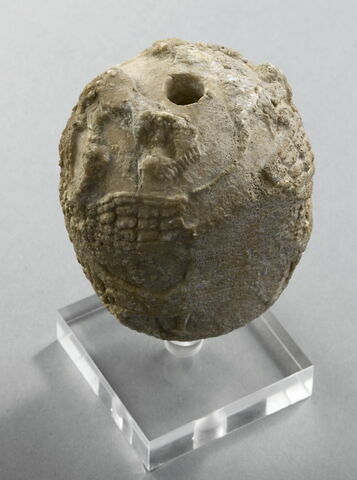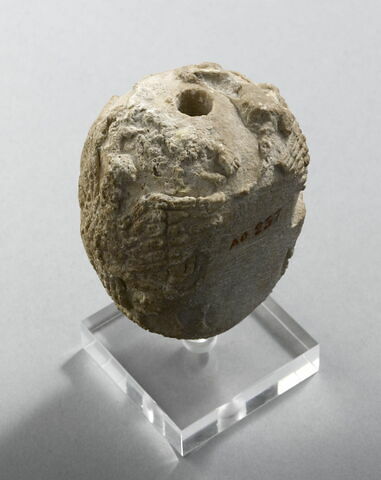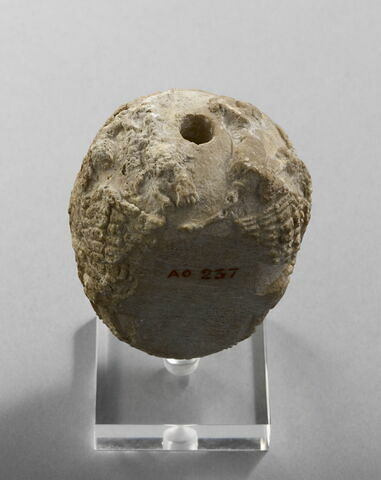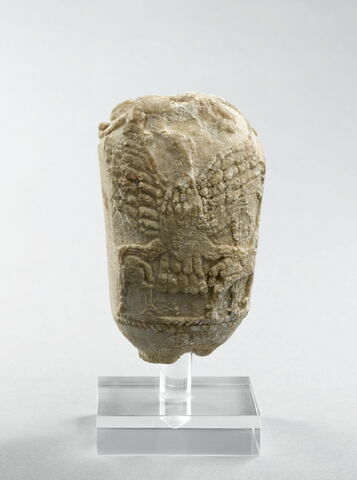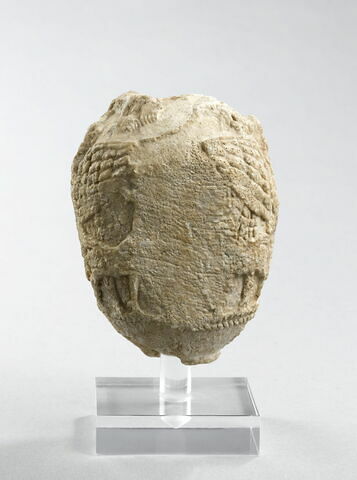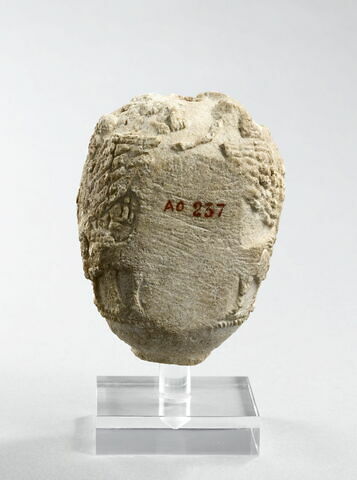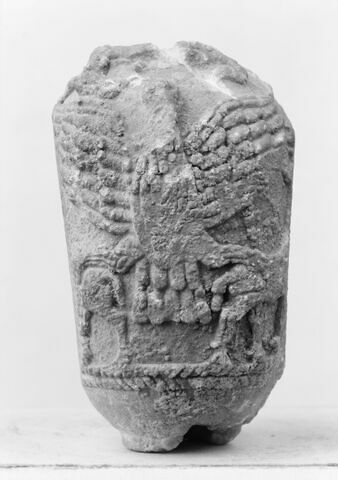 masse d'armes
Date de création/fabrication : Dynastique archaïque III (Milieu IIIe mill) (-2600 - -2340)
Lieu de découverte : Girsu = Tello
Actuellement visible au Louvre
Inventory number
Numéro principal : AO 237
Description
Object name/Title
Dénomination : masse d'armes
Description/Features
Décor : aigle léontocéphale (2) ; cervidé (2)
Précision sur l'objet : Masse d'armes ovoïde décorée de deux aigles agrippant des cervidés ; un cordon saillant en fome de tresse délimite la partie inférieure du décor
Physical characteristics
Materials and techniques
Matériau : albâtre
Places and dates
Date
Dynastique archaïque III (Milieu IIIe mill) (-2600 - -2340)
Place of discovery
Girsu = Tello
History
Collector / Previous owner / Commissioner / Archaeologist / Dedicatee
Acquisition details
entrée après fouilles
Acquisition date
date : 1881
Held by
Musée du Louvre, Département des Antiquités orientales
Location of object
Current location
Richelieu, [AO] Salle 236 - Mésopotamie archaïque (du néolithique à l'époque des dynasties archaïques de Sumer), Vitrine 5 Epoque des dynasties archaïques de Sumer, vers 2900 - 2340 avant J.-C. Antiquités de Tello, ancienne Girsu.
Bibliography
- Heuzey, Léon, Catalogue des Antiquités chaldéennes. Sculpture et gravure à la pointe, [Musée du Louvre], Paris, Imprimeries réunies, 1902, Disponible sur : http://bibliotheque-numerique.inha.fr/collection/6054-catalogue-des-antiquites-chaldeennes/ , p. 127, n° 16
- Sarzec, Ernest de, Découvertes en Chaldée (DC), vol. I Texte, vol. II Partie épigraphique et planches, Paris, Leroux Ernest, 1884-1912, Disponible sur : http://www.europeana.eu/portal/record/03486/urn_resolver_pl_urn_urn_nbn_de_bvb_12_bsb00012327_3.html?start=1&query=who%3A%22Sarzec%2C+Ernest+de%22&startPage=1&rows=24 , p. 227, pl. 25 bis, fig. 3
Last updated on 29.01.2021
The contents of this entry do not necessarily take account of the latest data.