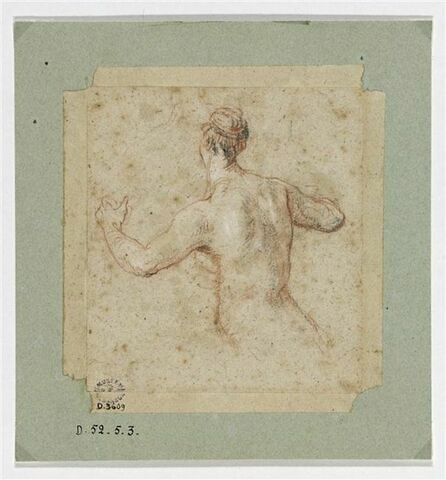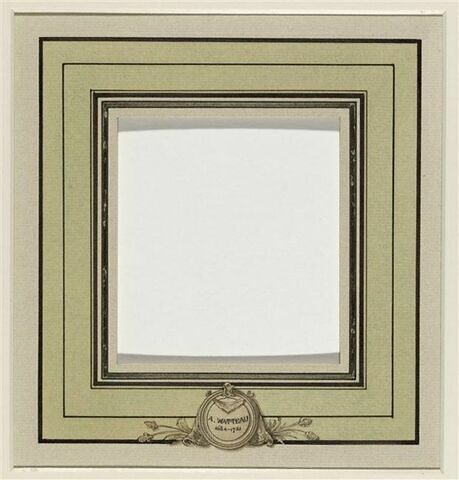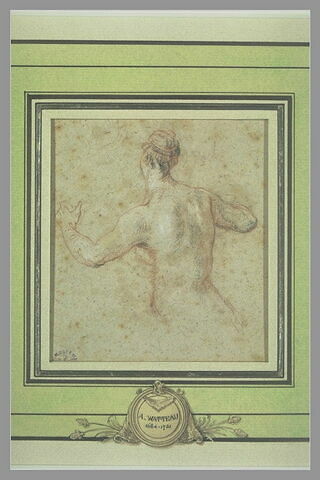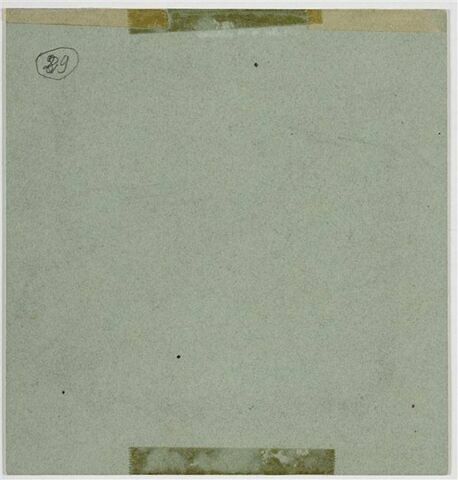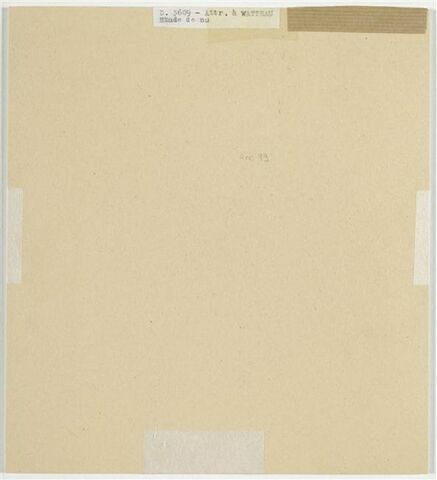 Femme nue, vue de dos, à mi-corps
Artwork recovered after World War II, retrieved by the Office des Biens et Intérêts Privés (OBIP); to be returned to its rightful owner once they have been identified. Online records of all MNR ('National Museums Recovery') works can be found on the French Ministry of Culture's Rose Valland database..
Inventory number
REC 89, Recto

Artist/maker / School / Artistic centre
Watteau, Jean-Antoine
(1684-1721), attribué à
Ecole française
Possible attribution:
ANONYME FRANCAIS XVIIIè s ( première moitié, vers 1730)
(Jean-Pierre Cuzin et Pierre Rosenberg)
Description
Object name/Title
Femme nue, vue de dos, à mi-corps
Description/Features
Commentaire :
En rapport avec la nymphe vue de dos dans le groupe à gauche de la composition du 'Portrait d'Antoine de la Roque' (H. Adhémar et R. Huyghe, 'Watteau', Paris, 1950, n°148, pl. 79) dont le Musée de la Fère possède une réplique. Clément de Ris voit dans cette toile la dernière oeuvre de l'artiste (Amateurs d'autrefois, 1977, p. 225-226). Rejeté par P. Rosenberg et L.-A. Prat dans 'Antoine Watteau 1684-1721 : catalogue raisonné des dessins', Milan, 1996, n° R78.
Physical characteristics
Dimensions
H. 0,12 m ; L. 0,109 m
Materials and techniques
Aux trois crayons sur papier beige. Collé en plein.
History
Object history
Remis au Cabinet des Dessins par l'Office des biens privés le 26 octobre 1950. Arrêté de dépôt au musée des Beaux-Arts de Reims du 10 VII 1952. Revenu au Louvre . Pour consulter la base des MNR (Musées nationaux Récupération), adresse du site Rose-Valland : www.culture.gouv.fr/public/mistral/mnrbis_fr?
Acquisition details
Remis au musée
Location of object
Current location
Petit format

Exhibition history
- Présentation des oeuvres récupérées après le Seconde Guerre mondiale et confiées à la garde des musées nationaux, Paris, Musée du Louvre, 08/04/1997 - 05/05/1997
Last updated on 06.09.2021
The contents of this entry do not necessarily take account of the latest data.